Spanish Translation Services Translate Your Documents Only $24.50 Per Page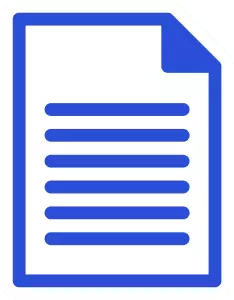 Fast and accurate translations.
Delivery between 24 to 48 hours.
Certified translators with more than 10 years of experience.
Very good job. The translation is true to the original and the response was quick. On a scale of 1 to 5.... they get the highest score. Thanks for the service
Excellent translation, they translated my document following the outline of the original. Totally recommended!!!
It is a good option to translate your documents immediately with the quality and excellent precision
What types Documents Can We Translate?
Accurate and secure translations can change the rules of the game for your business or immigration process. In the past, you had to spend hours searching for a translation office near your location and then physically drive there to translate your documents. On top of that, the waiting time was weeks before receiving your first draft of the translation at the office.
With Vkor, that changed, you will never have to set foot in a translation office again. Our services allow you to translate your documents with amazing quality in just a few steps. Whether academic, legal, medical or from any other field, your documents are translated by the most honorable, professional and experienced translators on the market. We have rigorous quality control procedures to ensure that all your translations are correct without grammar or spelling errors.
Our passionate and experienced customer service team is available 24 hours a day, 7 days a week to answer all your questions. This is your opportunity to save your valuable time and money by having your documents translated online by professional translators, in just a few steps
Copyright © 2023 Vkortranslations.